Ibirapuera park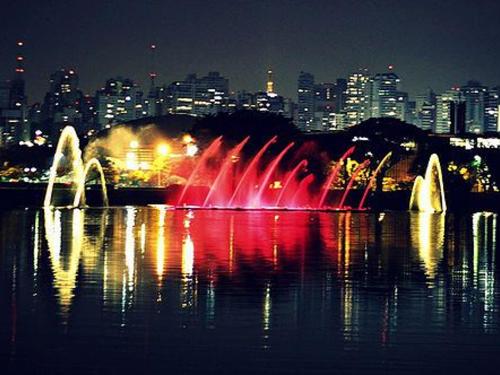 The Ibirapuera Park is the most important urban park in the city of São Paulo, Brazil. It was inaugurated on August 21, 1954 for a celebration of the fourth centenary of the city.
In the municipality, it is surpassed in size only by Carmo Park and Anhanguera Park.
It was voted the "best urban park on the planet" by the renowned British newspaper The Guardian in 2015, making it one of the parks of renowned parks such as Buttes-Chaumont, Paris, Boboli in Florence, New York High Line, Hampstead Heath London and to the Park Guell, Barcelona.
The park is run by the Green and Environment Secretariat of the São Paulo City Hall, however, there are numerous museums, auditoriums, bienal and other spaces managed by foundations or other municipal or state departments within the park.
The park has a bike path and thirteen lighted blocks, as well as tracks for walks and walks, all integrated to the cultural area. Its area is 1,584 km², and its three artificial and interconnected lakes occupy 15.7 thousand m².
In 2012 and 2013 to be pointed by the social network Facebook as the most popular place in Brazil to check in (please point out to friends where you are in a certain moment).