Mercadão de São Paulo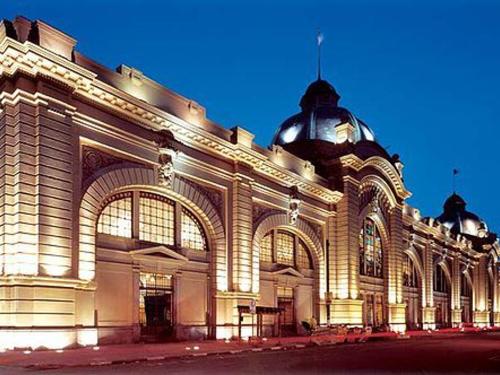 Must visit for tourists from all over Brazil and other countries, the Municipal Market Paulistano is one of the most important points of the city.

And no less. No Mercadão, as it is affectionately known by its customers, is possible to find fresh vegetables, vegetables and fruits, passing through meats, poultry, fish and seafood, pasta, sweets, spices and imported products of the first line.
This is an opportunity to taste tasty dishes right there, while enjoying the architectural beauty of the Mercadão.
Designed by the architect Francisco Ramos de Azevedo's office in 1926, the Mercadão was inaugurated on January 25, 1933. The execution of the stained glass was delivered to the Russian artist Conrado Sorgenicht Filho, famous for the work done in the cathedral of Sé and 300 other Brazilian churches . In all, there are 32 panels subdivided into 72 beautiful stained glass windows.
The building, which occupies an area of ​​12,600 square meters of constructed area on the banks of the Tamanduateí River, houses more than 1,500 employees who together move around 350 tons of food per day in their more than 290 boxes. Permits - the name given to the merchant or merchant who has permission to use the space for the marketing of our Mercadão boxes products - is his interests represented by Renome, a private law association formed for an indefinite period and not for profit.